EU ECOLABEL
The EU Ecolabel is the official ecolabel of the EU. In the textile industry, the focus is on more sustainable agriculture, energy efficiency, less pollution in the production process and fewer hazardous substances. The Ecolabel is your guarantee that clothing bearing the EU Ecolabel impacts the environment as little as possible. The EU Ecolabel ensures that the clothing does not contain pesticide residues and other environmentally harmful chemicals, that eco-friendly dyes have been used and that waste water is
handled responsibly.
Read more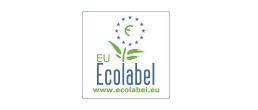 OEKO-TEX® TRUST IN TEXTILES
STANDARD 100 by OEKO-TEX® is your guarantee that the clothing does not contain harmful substances. It is the world's leading label for textile products which have been tested for substances which are harmful to human health and the environment. Clothing that carries the STANDARD 100 by OEKO-TEX® label is subject to requirements covering pH value and the content of, for example, pesticides and heavy metals. ID® has a wide selection of STANDARD 100 by OEKO-TEX-certified products, including products that meet the requirements of STANDARD 100 by OEKO-TEX, Annex 6, product class 1, which places even stricter requirements on the content of substances in the clothing which are hazardous to human health and the environment.
Read more here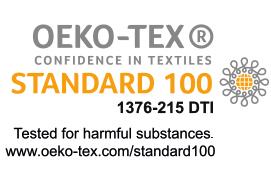 BUREAU VERITAS
The Bureau Veritas group is one of today's largest companies in the world within inspection, classification, counciling and certification. They supply services of high quality to help their customers comply with the increasing demands on quality, safety, environmental protection and social responsibility.
Read more here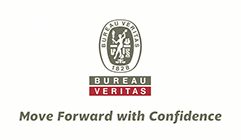 AMFORI
ID® is a member of amfori BSCI. BSCI (Business Social Compliance Initiative) is a network of 750 European companies which has formulated a set of common ethical principles for purchasing and production in non-EU countries. This means production where there is no child labour, forced labour or any form of discrimination, the guarantee of a safe working environment and reasonable wages and working hours. The rules also carefully consider the environment.
Read more here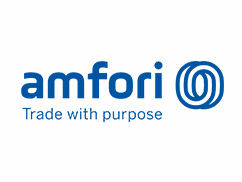 ACCORD
The Accord on Fire and Building Safety in Bangladesh (the Accord), from may 2018, is a three year independent, legally binding agreement between apparel brands and retailers and trade unions designed to build a safe and healthy Bangladeshi Ready made Garment (RmG) Industry.
Read more here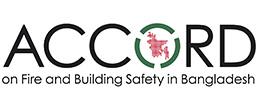 GLOBAL COMPACT
ID® is a member of Global Compact. At ID® we still want to act responsibly and contribute to a sustainable development. So we are proud of our membership of UN's Global Compact. It provides us with a basis for working with the internationally acknowledged conventions about: Human rights · Employees' rights · Environment · Anti corruption
Read more about Global Compact here | Read the COP report here
THREE DECADES OF COOPERATION
Responsible textile production is not about geography. We began production in countries like Bangladesh in the 80's, and have continually developed our collaboration with our partners there. The close dialogue and mutual loyalty has made it possible to implement very high requirements in relation to quality, the environment and working conditions.

From the beginning ID® has only had production at factories we have personally visited. In 2006 we went one step further and established an office in Dhaka, Bangladesh, so we could be present at our producers' on a weekly basis. This gives us a detailed knowledge of the factories' working conditions and quality level, and strengthens relationships with our partners.
QUALITY MANUAL
Our other suppliers work in line with the same directions as our partners in Bangladesh. They have also received the quality manual and signed the requirements in the seven sections. This entails sending us inspection reports, conducting BSCI audits and being visited by Bureau Veritas, among other initiatives.
The manual targets people who have to work within this framework. We wanted to give our business partners a practical tool. One that set reasonable requirements for their efforts, and was realistic to implement. Ultimately it is only the intentions which are translated into action that count!
ID® CODE OF CONDUCT
ID® takes its responsibility as a clothing manufacturer seriously. We have therefore formulated a 'Code of Conduct' that states exactly what we require of our suppliers and partners. You can have a clear conscience when you do business with us – and when dealing with your customers you can confidently recommend our products as ethically responsible. Based on the UN Global Compact.