GET EXACTLY WHAT YOU WANT
ID® Direct is our way of making your wishes come true. We will do everything we can to meet your requirements for your private label or custom production. We provide a team of experienced designers, purchasers and quality and logistics people, hand-picked to meet the requirements of your product.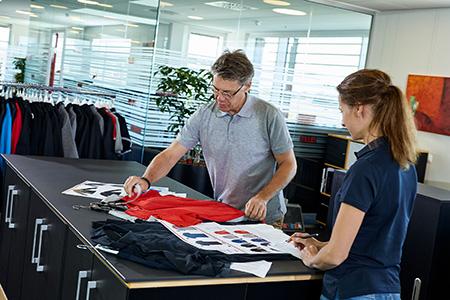 THE RIGHT SET OF SKILLS
As a customer at ID®, you get access to attractive shopping opportunities in our network of manufacturers. This gives you the assurance that your goods are purchased with an eye for both cost-effectiveness and not least social and environmental responsibility.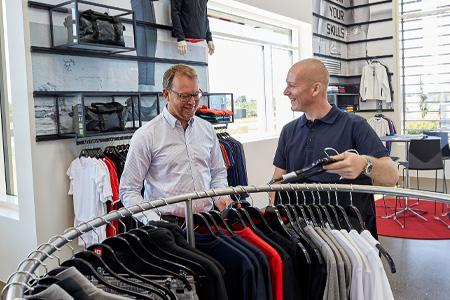 ONE-STOP SHOPPING
ID® Service is our post-processing department for profile clothing. Based on our resolve to be an attractive partner, we have the necessary equipment to offer the application of transfers, badges, chips, bar codes and other decorations applied using heat.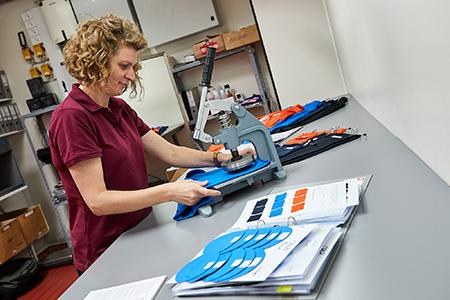 PARTNERSHIP WITH PEACE-OF-MIND
ID® Direct gives you all the options in relation to details and accessories for your private label products or custom production. Read about the various phases – from idea to product.
THE IDEA
Our ID® Direct team works with you to identify all your wishes, requirements, expectations, needs and details for the products to be produced. Ideally at a joint meeting with your dealer.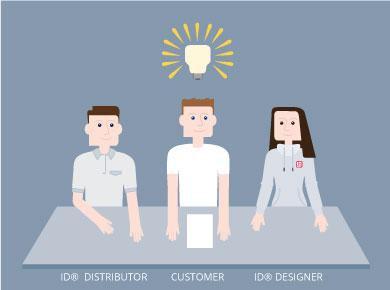 CREATIVE AND CONCRETE INPUT
We can draw on our experience and knowledge to assist you from the outset. What is realistic? What is possible? We are available to help you, and ready to find a solution for and with you.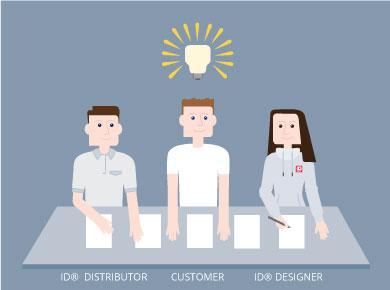 SELECTION
An idea is selected, and a rough sketch of the product and an order specification are prepared.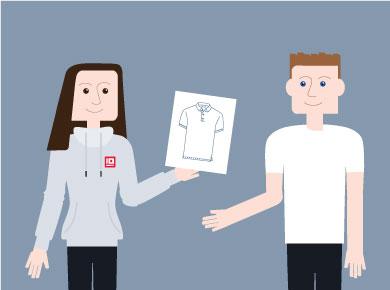 SKETCHING BEGINS
Our designer and product development team start working on the design. The design is based on the rough sketch and the requirements specification.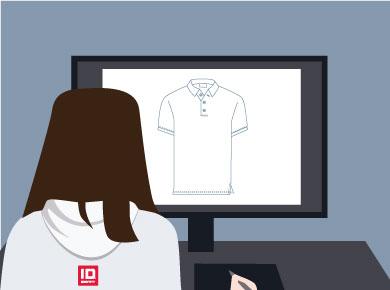 DETAILS AND EXPLANATIONS ADDED
All details such as labels, hang tags, zippers, buttons, prints and embroidery are added to the design. Details are clearly explained and materials defined.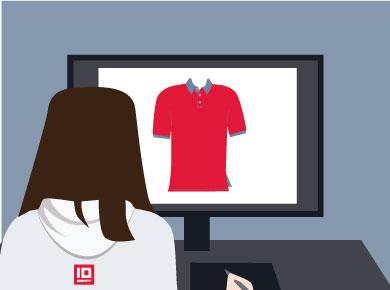 PRICE AND SKETCH REVIEW/APPROVAL
The prices of the products and the sketches are reviewed. Adjustments can be made if desired. We ensure that all details are in place.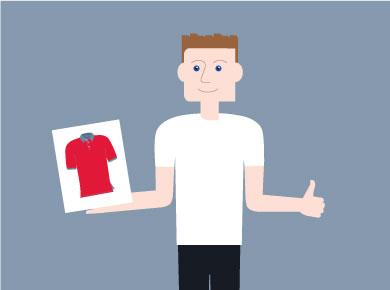 ORDER
A written order is placed after receiving and approving the final proposal.
ORDER REVIEW
When we receive your order, we thoroughly review it to ensure that every detail has been carefully considered and nothing has been overlooked. We then send you an order confirmation.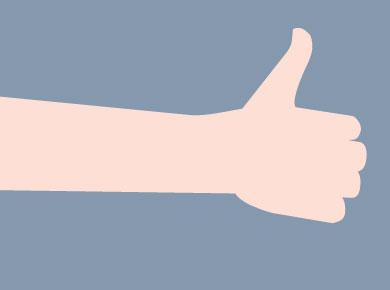 13-14 WEEKS' PRODUCTION
Everything has been approved – all details are in place, so production commences. To ensure the right quality is achieved and every detail is correct, we do regular approval procedures from production with you.
THE ORDER IS SHIPPED BY SEA
Shipping is by sea and normally takes 6-7 weeks. If faster delivery is required, shipping can be arranged by air for an additional charge.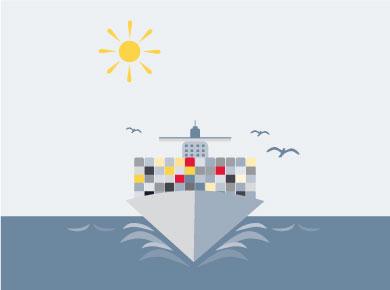 SHIPPED DIRECTLY TO YOU
Our trustworthy carrier ships the packages via road directly to your door.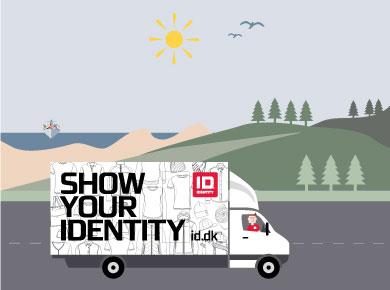 SECURE AND RELIABLE
We make sure that your order is delivered as agreed. ID® Direct – reliable, easy and convenient.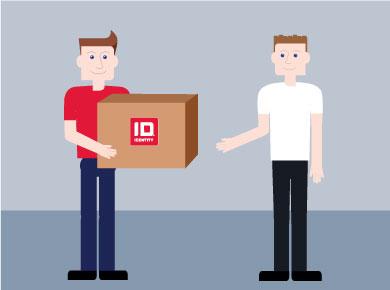 RE-ORDER
We store all the details and keep a sample from your order, making it reliable, easy and convenient to re-order if you need to.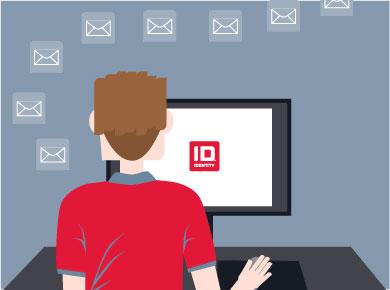 VIA A DEALER
It's easy – re-order through your dealer.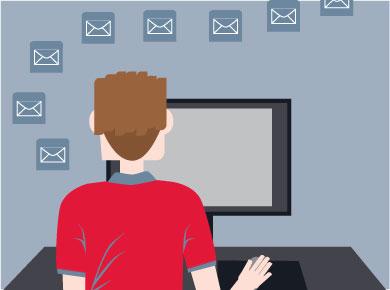 WE MEET YOUR WISHES
We look forward to starting exciting projects with you and fulfilling your wishes.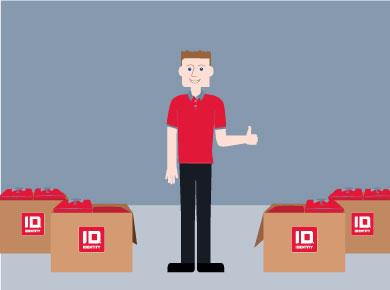 YOUR OWN UNIQUE DESIGN

You are no doubt familiar with our many core products, millions of which have been sold across most of Europe. New products are continually being added, so there are always plenty of opportunities to realise your ideas. The material and colour combination options are virtually endless. The ID® Direct model encompasses our full range of standard colours and fabrics – but we can also match your logo colour or any specific fabric you want, so don't hesitate to ask.
Have a chat with us and find inspiration.
BE INSPIRED
We are happy to provide custom solutions – even on a large scale. For example, a project might involve specially designed profile clothing for various departments, countries or employee groups.
Do you have any questions about ID® Direct?
We are ready to help you.
Contact us on +45 97 49 21 44 or
til TS@id.dk